Marylin Winkle, Artistic Director & Historical Bowed Strings
L.A. Camerata is directed by Marylin Winkle, a historical string player (baroque cello, viola da gamba, vielle), teacher, and scholar who specializes in music by early-modern women. She holds a DMA in Early Music from USC Thornton School of Music, where she studied baroque cello and viola da gamba with Bill Skeen (Philharmonia Baroque Orchestra, Voices of Music) and performed with the Thornton Baroque Sinfonia and Collegium Workshop Ensemble. She received her Master's Degree in Cello Performance from San José State University, where she studied with David Goldblatt (San Francisco Symphony Orchestra), and she completed her BM in Cello Performance at Stetson University under the instruction of David Bjella (Co-Principal Cellist of IRIS Chamber Orchestra).
Dr. Winkle was honored to perform basso continuo in a fully-staged production of Monteverdi's Il combattimento di Tancredi e Clorinda at for Intersections: Between Music and Theatre in Seicento Italy in Cambridge (UK) in September 2018, where she also presented her research on gendered rhetoric in Francesca Caccini's opera. She has played in period productions of L'Incoronazione di Poppea (Monteverdi), Fairy Queen (Purcell), Don Giovanni (Mozart), L'Ormindo (Cavalli), Il Primo Omicidio (Scarlatti), Haydn's Creation, and Le Nozze di Figaro (Mozart). She has performed professionally with Boston Camerata, Musica Angelica, Concerto NoHo, San Jose Symphonic Choir, and Silicon Valley Symphony. She was recently honored to receive the EMA Summer Workshop Scholarship to play vielle for the Amherst Early Music Festival's Roman de Fauvel Project in July, 2018; she has also spent several summers coaching and performing for the SFEMS Summer Baroque Workshop, and she attended the Tafelmusik Baroque Summer Institute (2012).
Donnie Smith, Production Manager & Actor
Donnie Smith is co-founder and Production Manager for L.A. Camerata. Mr. Smith is a classically-trained film and theatre actor, acting coach, and advocate for the arts. As an actor, he recently starred in Patrick Hamilton's Rope at Actors Co-op Theatre Company. He also performed the critically-acclaimed and award-winning (LADCC and Stage Raw - Ensemble & Production, Ovation nominated Ensemble & Production) West Coast premiere of Ike Holter's Hit the Wall (LA LGBT Center). Other Los Angeles credits include the West Coast premiere of Daniel MacIvor's House (LA Weekly nomination - Solo Performance) and Small Engine Repair (Ovation, LADCC, Backstage Garland & LA Weekly awards) at Rogue Machine Theatre, where he has been a company member for seven years. He also starred in William Mastrosimone's Sunshine (Gangbusters Theatre Company at Hollywood Fringe) and was featured in the world premiere of Sunny Afternoon (Gangbusters Theatre Company at Hollywood Fringe & Theater Asylum).
Professional Chicago stage credits include: Agatha Christie's The Mousetrap (Drury Lane); Pentecost (Chicago Irish Rep at Victory Gardens); Romeo and Juliet (Chicago Shakespeare, NEA tour); A Midsummer Night's Dream, The Merchant of Venice, Romeo and Juliet (Illinois Shakespeare Festival); David Copperfield, David Mamet's The Water Engine, Studs Terkel's Division Street: America (Steppenwolf); Bloody Bess: A Tale of Piracy and Revenge (Red Hen); Lanford Wilson's The Rimers of Eldritch (Terrapin); When The Walls Have Ears (world premiere, Mary-Arrchie).
Feature film credits: The Wedding Year (coming in 2019, directed by Robert Luketic), Peppermint (directed by Pierre Morel, with Jennifer Garner and John Gallagher Jr.), A.X.L. (directed by Oliver Daly), The Vatican Tapes (directed by Mark Neveldine), Walk of Shame (directed by Steven Brill, with Elizabeth Banks & Gillian Jacobs), Stand Up Guys (directed by Fisher Stevens, with Al Pacino & Christopher Walken), The Lincoln Lawyer (directed by Brad Furman, with Matthew McConaughey & Bob Gunton), Fame (directed by Kevin Tancharoen), Gamer (directed by Neveldine/Taylor), The Ugly Truth (directed by Robert Luketic, with Gerard Butler), The Midnight Meat Train (directed by Ryuhei Kitamura, with Bradley Cooper), Pathology (directed by Marc Schoelermann), Henry Poole Is Here (directed by Mark Pellington, with Luke Wilson), The Dead Girl (directed by Karen Moncrieff, with Toni Collette), Crank (directed by Neveldine/Taylor, with Jason Statham), and Undiscovered (directed by Meiert Avis).
Donnie is a member of SAG/AFTRA and AEA.
He studied at the University of Illinois at Chicago (under Dexter Bullard), as well as the School at Steppenwolf (with Austin Pendleton, Jeff Perry, Rondi Reed, Sheldon Patinkin, Frank Galati, Tim Hopper, Tina Landau, Francis Guinan and Jim True-Frost). Donnie also participated in Steppenwolf Classes West (under Tom Irwin). He is a graduate of the School of Theatre and Dance at Illinois State University.
Mr. Smith is passionate about empowering marginalized voices in the arts; he offers coachings at a sliding-scale to accommodate students' financial needs. You can visit his website: http://www.donniesmith.org
Corryn Cummins, Producer & Actor
Corryn Cummins is a Chicago native Actor, Director, Producer and Photographer, now based in Los Angeles. On-stage credits include work in both cities with Steppenwolf, Lookingglass, Rogue Machine, Theatre @ Boston Court, Skylight, The Blank, The Odyssey, Padua Playwrights, Ojai Playwrights Conference, Illinois Shakespeare Festival, Timeline, Famous Door, Mary-Arrchie, A Red Orchid and Sacred Fools among many others. She received an L.A. Weekly Award for her work in the West Coast Premiere of David Harrower's Blackbird (Rogue Machine), a Joseph Jefferson Award for The Hot l Baltimore (Mary-Arrchie, directed by David Cromer), and multiple Ovation Awards for The L.A. Premiere of Tracy Letts' Killer Joe (Lost Angels). She also received Ovation, L.A. Drama Critics Circle and L.A. Weekly Awards for her work as a Producer on the World Premiere of Small Engine Repair (Rogue Machine). Directing credits include the L.A. Premiere of Sunshine at the Hollywood Fringe Festival. Corryn holds a B.F.A. in Acting from the School of Theatre at Illinois State University and also works in film, television and voiceover. Her work centers around a particular emphasis on brand new, world and regional premieres, as well as work that illuminates complex female characters and the voices of women.
Sarah Reynolds, Producer & Mezzo-Soprano
Sarah Reynolds is a singer and voice teacher based in Los Angeles. Equally at home in concert and opera, she has performed with Artes Vocales of Los Angeles, De Angelis Vocal Ensemble, and Long Beach Opera to name a few. This season she made her debut with LA Opera's Education and Community Outreach Department singing the role of Orfeo in Gluck's Orfeo ed Euridice in recital at The Getty Villa and she will join the LA Opera Chorus this Fall for Verdi's Don Carlo. An art song enthusiast, Sarah was a featured recitalist in Pasadena Conservatory of Music's Mansions & Music concert series and recently made her debut with the Denver Art Song Project as well as LA's UnSUNg concert series. A frequent concert soloist, Sarah's recent credits include the Bach St. Matthew Passion, Duruflé Requiem, and Corigliano's Fern Hill with Artes Vocales of Los Angeles, Brahms Alto Rhapsody with the Colburn Chorale, and Mozart Requiem with St. Peter's by the Sea. In addition to her career as a performer, Sarah teaches private voice lessons to students of all ages out of her home studio in Highland Park. She was a 2014 Backstage Magazine Reader's Choice Nominee for LA Vocal/Singing Coach and featured as one of their "8 Great Vocal Coaches in NYC and LA." Ms. Reynolds received her Bachelor's in Vocal Performance from The College of New Jersey and Master's in Vocal Performance from The New England Conservatory of Music in Boston, MA and has studied and performed at Napa Music Festival's Baroque Opera Program and Early Music Vancouver's Baroque Vocal Program.
Katherine Trimble, Producer & Mezzo-Soprano
Mezzo-soprano Katherine Trimble's concert soloist and ensemble member career has coincided with her passion and interest in historical performance practice. Her recent HPP soloist credits include major Bach and Handel works as apart of CalPoly San Luis Obispo's annual "Bach Week" (2018 and 2019). She was the alto soloist with the San Jose Symphonic Choir and San Jose Baroque Orchestra's production of Bach's Mass in B Minor (2018). As an ensemble member, Katherine has been honored to sing with American Bach Soloists, directed by Jeffrey Thomas, on their first call list for the 2018-2019 season. She has performed Mass in B Minor (2018), the Hunt Cantata (2018), and will join the group for St. Matthew Passion and Mass in B Minor in 2019. Katherine recently recorded arias by Cavalli and J.S. Bach with L.A. Camerata. She also studied at the Early Music Vancouver Baroque Vocal Programme 2015 under the guidance of baroque performance experts Ellen Hargis and Michael Jarvis.
In 2018, Ms. Trimble won the Vocal Soloist Competition sponsored by the Berkeley Community Chorus and Orchestra and sang the alto solos in St. Paul by Felix Mendelssohn. Other concert soloist credits include alto soloist in Mozart's Requiem with Mission Symphony and San Jose State University and Durufle's Requiem with the Winchester Symphony and Peninsula Cantare. In 2017-2018, Katherine was on the roster of Chamber Music Silicon Valley's Emerging Artist program. She performed Jake Heggie's "Deepest Desire" and curated a concert of Irish/Scottish/English folk music in collaboration with composer and folk musician Taylor Ackley and Soprano Katya Gruzglina.
Operatics roles include the Witch/Mother in outreach performances of Hansel and Gretel and Lilas Pastia (Carmen) with Opera San Jose where she was noted by the San Jose Mercury News for her "agile" performance. Other operatic roles include Countess Ceprano (West Bay Opera), Ormindo (San Jose State), Public Opinion (San Jose State), Olga (Independent Opera Company), Zita (Chapman University), and Mum Herring (Chapman University). She has taken first place in competitions held by SAI Music Fraternity, San Jose Women's Club, and San Jose Study Club. Katherine was also honored to be the first recipient of the Irene Dalis Memorial Award from San Jose State University. In the summer of 2016 Katherine participated in the first annual Opera San Jose Summer Program for Aspiring Artists which after two weeks of intense training culminated in a well received opera scenes program.
Katherine has been the alto vocalist/soloist of Bay Area choir "The New Choir" which is dedicated to high quality chamber choral performance. She toured with them to Seoul, Busan, Gwanju City, and Jeju Island in 2015 and 2019. She has also been alto soloist and member of The Kerry Voice Squad, a trio of classically trained female singers who perform for Kerry Irish Productions Inc's events. The Voice Squad is a main feature of KIPI's national touring show "An Irish Christmas" which brings traditional Irish music and dance to audiences every holiday season across the United States. Other KIPI shows as a featured soloist include "St. Patrick's Day in Ireland" (2017 and 2018) and "The Heart of an Irish Woman" (2018). Katherine assembled and directed the seven voice group Dana that was the featured chamber choir in KIPI's newest production "Celtic Wings" that premiered November 2018. Currently Katherine is alto section leader at Glendale City Church and continues to teach voice in the Los Angeles Area and perform with the American Bach Choir in the Bay Area.
Alejandro Acosta, Historical Plucked Strings
Alejandro Acosta is guitarist and lutenist who specializes in the performance of Renaissance and Baroque instruments of the lute family. He started his musical studies at the National School of Music-Mexico City in Classical Guitar Performance where he earned a BM. His devotion and passion for Early Music led him to study lute performance. Years later, he was selected by the Mexican Culture Foundation to realize musical studies in Germany, where he earned a Diploma in Lute Performance from the University of Arts Bremen.
As a lutenist Alejandro had participated with several early music ensembles in Mexico and in Germany. Nowadays, in addition to playing for L.A. Camerata, Alejandro is pursuing his Doctor of Musical Arts degree at the USC Thornton School of Music, where he is member of the Baroque Sinfonia.
Spencer Artwick, Guitar
Classical guitarist Spencer Artwick enjoys performing as a soloist, as well as collaborating with vocalists, instrumentalists, and composers. He has performed at venues such as the Broad Stage and the Los Angeles County Museum of Art and given first performances of several solo and chamber pieces by Colburn School faculty composer Jordan Nelson. Recent performances include Dominick Argento's Postcard from Morocco with the USC Opera. Spencer is pursuing a Doctor of Musical Arts in classical guitar performance from USC, where he studies with Scott Tennant of the GRAMMY-winning guitar quartet LAGQ.
Kate Bass, Soprano
Kate Bass, a recent transplant to Los Angeles from NYC and originally from Anchorage, Alaska, performs extensively across the country in many varying musical genres. She made her principal Off-Broadway New York City Center debut as Josephine in H.M.S. Pinafore and continues to tour nationally in the role for over 5 years with the New York Gilbert and Sullivan Players. She appeared as Princess Ida in Princess Ida at the NY Skirball Center for the Performing Arts, and as the Musical Guest for 24 Hour Plays Off-Broadway at the Atlantic Theater Company. She appeared twice at Geffen Hall at Lincoln Center; both as a soloist with the New York Philharmonic under the baton of Case Scaglione, and in the Emmy-nominated production of Carousel, televised on PBS's "Live at Lincoln Center." In recent years, she has sung numerous times at Carnegie Hall (Der Vampyr, The Messiah, Verdi's Requiem, Elijah), Alice Tully Hall at Lincoln Center (La Farsa Amarosa), and has performed in recital at the 92 nd Street Y, The Austrian Cultural Forum, and the Museum of the City of New York, among others. She has performed in cabaret at the Metropolitan Room and (le) poisson rouge in New York, and at the Hotel Café in Los Angeles. She has recorded as a soloist for numerous film scores by Arturo Cardelús, as well as for Iranian singer Hafez Nazeri's Grammy Award-nominated album "Untold," released on the SONY Classical label, touring Canada in fall of 2018. Kate Bass is also a composer and singer-songwriter; her debut album, "Maya," was released in August 2012, and her first single aired on British radio in early September 2013. She released her new EP, "More", in February 2016 and her May 2017 crowd-funded album, "Songs of the Open Road," debuted Off-Broadway at the Triad Theater in New York City. She is on vocal faculty at the Herb Alpert Music Center at Los Angeles City College, as well as at Pepperdine University.
Nicholas Bentz, Violin
Composer-performer Nicholas Bentz seeks to find commonalities across vast swaths of time and space through his fascination with transhistorical objects and intercultural throughlines. His work has responded to subjects as diverse as anthropology, philosophy, astrophysics, cinema, neuroscience, and video games. Nicholas has written for the Charleston Symphony, Occasional Symphony, yMusic, Symphony Number One, and SONAR New Music Ensemble, among others, and has had his music played by the Jacksonville Symphony, USC Symphony, and the Peabody Modern Orchestra. Nicholas is currently a Composition Teaching Artist Fellow with the Los Angeles Chamber Orchestra and was a winner of an EarShot New Music Reading through American Composer's Orchestra and SONAR New Music Ensemble's RADARLab Competition as well as the Baltimore Choral Society's Student Composer Project. He was also a finalist for the ASCAP Morton Gould Young Composer Awards in 2014 and was the Composer in Residence for Symphony Number One's 2016-17 season. His music has been featured at the Piccolo Spoleto Festival, New Music on the Point, and Sounding Now Festival in Singapore.
Equally at home on the violin, Nicholas has performed with orchestras from across the world, soloing with the Charleston Symphony Orchestra, Pacific Philharmonic, Piccolo Spoleto Festival Orchestra, and Symphony Number One. He has also performed with the Moscow Symphony Orchestra. Nicholas attended the Aspen Music Festival and School for seven summers, and was chosen as a finalist for the Dorothy DeLay Fellowship Competition in 2012. In 2014 he was selected as a finalist for the Marbury Competition, and was the winner of the Pacific Region International Summer Music Academy Concerto Competition. Nicholas has participated in masterclasses with Alexander Kerr, Victor Danchenko, and Vadim Gluzman. He is the former concertmaster of Symphony Number One, and was previously the co-concertmaster of the Peabody Concert Orchestra, Peabody Symphony Orchestra, and the College of Charleston Chamber Orchestra. As a dedicated chamber musician, Nicholas has worked with Thornton Edge, Mind on Fire, Now Hear This, SONAR New Music Ensemble, Peabody Camerata, and the College of Charleston Contemporary Music Ensemble among others. An avid and sought-after interpreter of new music, Nicholas has commissioned and premiered over thirty pieces ranging from chamber and solo pieces to concerti and multimedia works.
Nicholas currently attends the University of Southern California where he is pursuing a master's degree in composition under Ted Hearne as the graduate assistant to the Thornton Edge new music ensemble. He is also currently studying violin with Lina Bahn. Nicholas received his bachelor's degree in composition from the Peabody Institute under Kevin Puts while also completing a bachelor's and master's in violin under the tutelage of Herbert Greenberg. His previous composition teachers include Andrew Norman, Yiorgos Vassilandonakis, George Tsontakis, and Felipe Lara, and his previous violin teachers include Yuriy Bekker, Espen Lilleslåtten, and Diana Cohen.
Marisa De Silva, Soprano
Soprano Marisa De Silva is an active performer, voice teacher, and Certified Teacher of the Alexander Technique based in Southern California. She is currently pursuing her Doctorate of Musical Arts at the University of Southern California with emphases in early music performance, musicology, opera directing, and vocology. A versatile singer, her interests also include Iberian and Japanese song repertoires, new music, and working on session and recording projects. She has been a featured soloist with the USC Early Music Ensembles (Baroque Sinfonia and Collegium Workshop) at both the Berkeley and Boston Early Music Festivals. She was also a soprano soloist with the American Bach Soloists Academy and most recently performed as featured soloist with the Joe Hisaishi Symphonic Orchestra performances at Carnegie Hall and Microsoft Theater.
Marisa is on faculty at Loyola Marymount University, where she teaches voice and Alexander Technique. Her research interests include Musician's Performance Anxiety, Alexander Technique in music education, and rhetorical gestures used in performance practice. In 2016, she received a grant from the Early Arts Guild of Victoria to further study the art of gesture under the tutelage of Helga Hill, OAM in Victoria, Australia and she hopes to be able to include ideas of rhetorical gestures in the process of future opera directing projects. She is a member of the American Society for the Alexander Technique, the National Association of Teachers of Singing, and the Screen Actors Guild (SAG-AFTRA).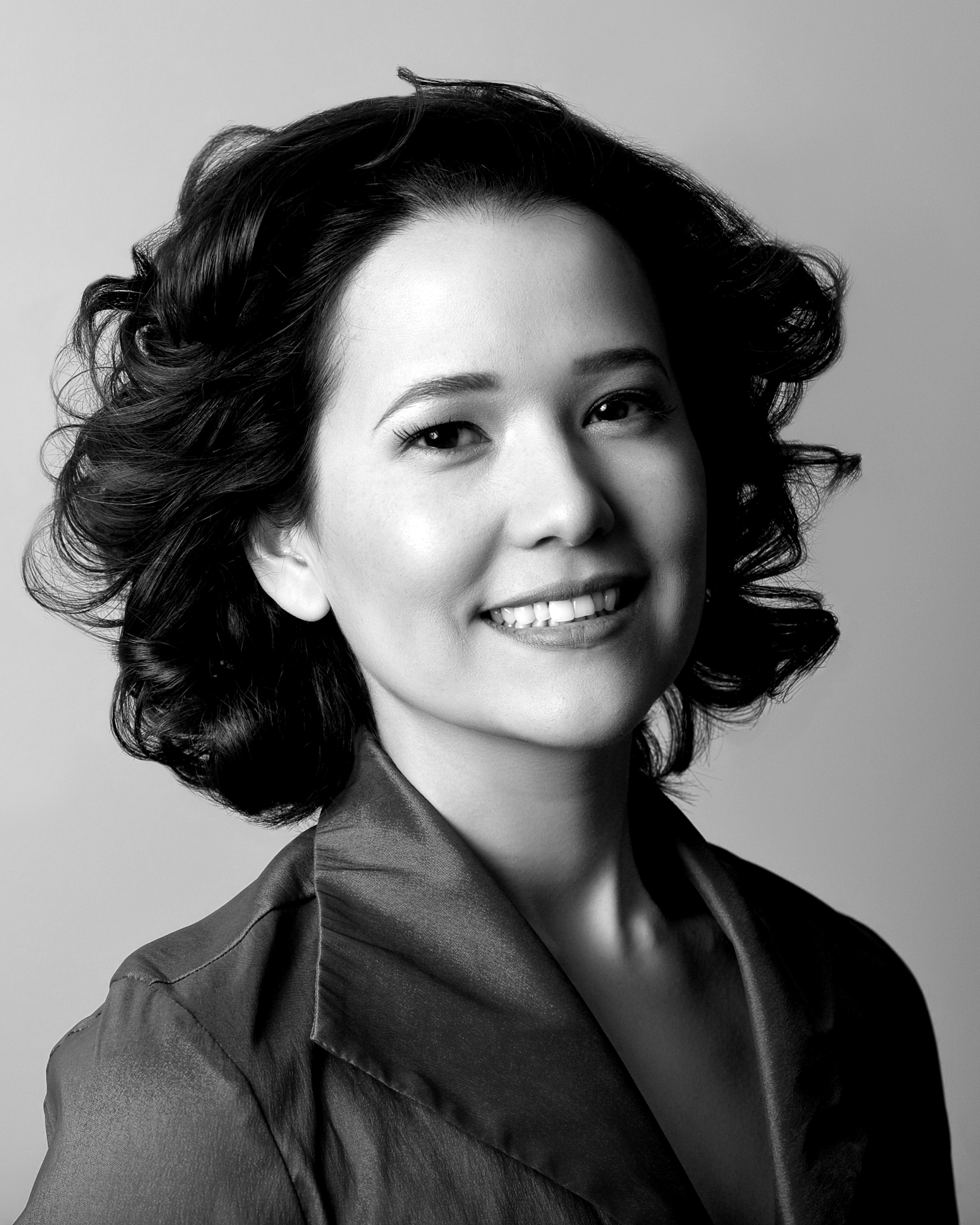 Adan Fernandez, Organ
Adan Fernandez is the director of music and organist at Holy Family Catholic Church. He has performed at the Cathedral of Our Lady of the Angels, the Hour of Power, Biola University, Chapman University, and as a sponsored performer for the Orange County chapter of the American Guild of Organists.

His articles on worship and music education have been published in Reformed Worship, ChorTeach, and Sacred Music. Adan also serves on the boards of the Kodaly Association of Southern California and the Los Angeles chapter of the American Guild of Organists.

Adan is also the Kodaly instructor for the National Children's Chorus in Los Angeles, assistant conductor for the Claremont Chorale, and is a doctoral candidate at the University of Southern California in Sacred Music, organ performance, musicology, and choral music.
Paulina Francisco, Soprano
Paulina Francisco is a doctoral student at Indiana University, where she is working toward a DM in Early Music and Certificate in Vocology. Before attending IU, she received a Master of Arts in Early Music from the University of Southern California and a Bachelor of Arts in Vocal Performance and Public Relations from Carroll University. Paulina has performed with Los Angeles Baroque, Alchymy Viols, Bloomington Bach Cantata Project, Ensemble Lipsodes, and is proud to be a member of emerging ensembles Las Aves and Los Angeles Camerata. Most recently she has performed as soprano soloist in Bach's St. John Passion, under the direction of John Butt, and Pergolesi's Stabat Mater with the IU Baroque Orchestra. In 2018, she was the recipient of Bourbon Baroque's Nicholas Fortin Summer Workshop Scholarship. Paulina has studied voice with Rachelle Fox, Lynn Helding, Steven Rickards, and Thomas Weis.
In addition to performing, Paulina is also an active arts administrator; she serves as General Manger for Bloomington Early Music, President of IU Gamma UT, and is a member of Early Music America's Emerging Professional's Leadership Council. In academic work, Paulina's research is centered on 17 th century compositions, virtuosic repertoire for sopanos, early voice training, the education of early modern women, and most recently, sacred monody.
Fang Gao, Violin
Fang Gao is an active performer on both Baroque and Modern Violins. She has performed as a soloist with her husband, organist Dr. Weicheng Zhao throughout the United States, and has been featured as an ensemble member in the Corona del Mar Baroque Music Festival and the Berkeley and San Francisco Early Music Festivals. She plays a Baroque violin made in London in 1779 by John Crowther for the shop of John Kennedy.
Born in Tianjin China, Ms. Gao started her violin studies at the age of four. She received the Bachelor of Music Degree and the Master of Music Degree in Violin Performance from Tianjin Conservatory of Music, where he studied with Zili Liu and Jixu Chen. Among numerous scholarships, she received the National Encouragement Scholarship, the Special Education Scholarship, and the Entitled Excellent Student Award . She was a member of the Tianjin TEDA Symphony Orchestra for four years.
From 2009 to 2012, Ms. Gao was a faculty member at the Wenning Guan Studio for Strings and Musical Arts, Tianjin Conservatory of Music and the Sunshine School of the Arts, Tianjin where she taught individual instruction in violin, music appreciation classes, and classical aural skills. Her open-course videos were published by People's Daily Online 2012. She received the 2011 Outstanding Instructor Prize for her students' achievements in the 2011 Tianjin Violin Competition.
Ms. Gao came to the United States with her husband in 2012. In October, 2014 Ms. Gao received a "Unanimous Superior" rating by the California Association of Professional Music Teachers Concerto and Solo String Division Competition. She received a Graduate Certificate from the University of Southern California Thornton School of Music in 2016, where she was awarded a Colburn Foundation Scholarship to study Baroque Violin Performance with Susan Feldman. During that time, she performed with the Thornton Baroque Sinfonia and the Collegium Workshop Ensemble (where she played vielle). Her baroque violin studies also include lessons with Elizabeth Blumenstock, David Wilson; she studied modern violin with Suli Xue and Lynn Blakeslee. Her television interviews have been featured on LA 18 and Fairchild TV (Canada).
Ms. Gao is a member of California Association of Professional Music Teachers. She teaches violin at the Musikhaus Music Academy and privately, and continues to perform concerts on both historical and modern violins.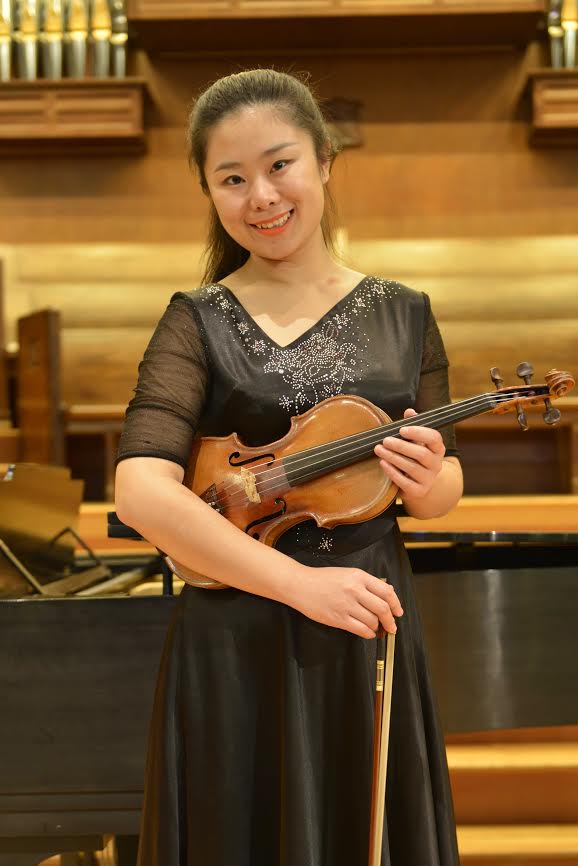 Katya Gruzglina, Soprano
Praised for both her "richly-colored top register" and "ravishing lower voice" (Classical Voice North Carolina), Ukrainian-born soprano Katya Gruzglina has been grabbing audiences' attention throughout the United States and abroad with her adept artistry and eclectic repertoire.

A versatile performer, Katya is deeply passionate about exploring contemporary and early music repertoire. In 2012, she performed John Cage's Litany for the Whale as part of The FOCUS Festival honoring the composer's centennial. The same year, she was selected for a residence with Emma Kirkby, culminating in a collaboration with lutenist Jakob Lindberg and Juilliard 415. In 2014, she collaborated with composer Paul English, premiering his cycle for soprano, flute, and piano "Music of the Sphere: On the Poems of Jalalu'ddin Rumi." The 2016-17 season brought Katya to National Sawdust, where she performed Worker 2 in the world premier of Juliet Palmer's Sweat with Center for Contemporary Opera.

Katya's operatic roles include Serpetta in Mozart's La finta giardiniera; Zerlina in Don Giovanni with the Banff Festival; Judge 1 in John Musto's Volpone, Barbarina in Le nozze di Figaro; Fiordiligi in Cosi fan tutte (Opera Cooperative); Susanna in Le nozze di Figaro (New Jersey State Repertory Opera) and Edwige in Pacini's Malvina di Scozia (Vertical Player Repertory). Tatiana in Eugene Onegin and Kupava in Rimsky Korsakov's Snow Maiden with Independant Opera Company.

Passionate about chamber music, Katya was the vocalist in residence at the Incontri Musicali Chamber Festival in Spoleto, Italy in 2015 and 2016, where she performed repertoire ranging from Handel's Venus and Adonis to John Tavener's Akhmatova Songs. Katya was awarded a 2016 New Young Artist fellowship at the Victoria Bach Festival, and was a Professional Fellow at Songfest in summers 2016 and 2017. In the 2017-2018 season, Katya made numerous appearances with Chamber Music Silicon Valley, where she was a 2017 Artist-in-Residence.

In the 2017-18 season, Katya became a member of the de Angeles Vocal Ensemble specializing in early music and presented a concert of Jewish Baroque Music with the Concertino New York Chamber Ensemble. She also made numerous appearances with Chamber Music Silicon Valley, where she was a 2017 Artist-in-Residence.

Katya has a busy and varied 2019-2020 season ahead. She is on voice faculty at Fullerton College and will be performing with the Los Angeles Master Chorale and early music ensemble L.A Camerata in a program of Jewish early music. In January, Katya will return to Cal Poly's Bach Week as the Soprano II soloist in Bach's B Minor Mass and will be touring Christmas From a Celtic Table, a solo concert of Celtic music with Kerry Irish Productions. Katya holds a Bachelors Music from The Juilliard School and a Masters of Music from Rice University.
Amy K. Harmon, Actor
Amy K. Harmon was thrilled to make her L.A Camerata debut in their world-premiere staged-reading of La Mirtilla by Isabella Andreini (1588). LA Stage credits include: A Night of Grand Guignol ( Schuyler Helford) Lord of The Underworld's Home For Unwed Mothers (Skylight Theatre ) Nice Things ( Rogue Machine) Dirty ( dir. Shannon Cochran) All Your Hard Work (dir. Michael Matthews), Summer in Hell ( BSTC) Leiris/Picasso ( BSTC) TV/ Film credits include: Suit Up ( FOX), Scandal (ABC), Castle (ABC) Private Practice (ABC), The West Wing (NBC), American Splendor ( HBO). Amy is a graduate of the School at Steppenwolf ( Chicago, IL) & Emerson College. In addition to L.A. Camerata, she is a member of Rogue Machine & Brimmer Street Theatre Co. and also an active Los Angeles Theatre Director. More at www.amykharmon.com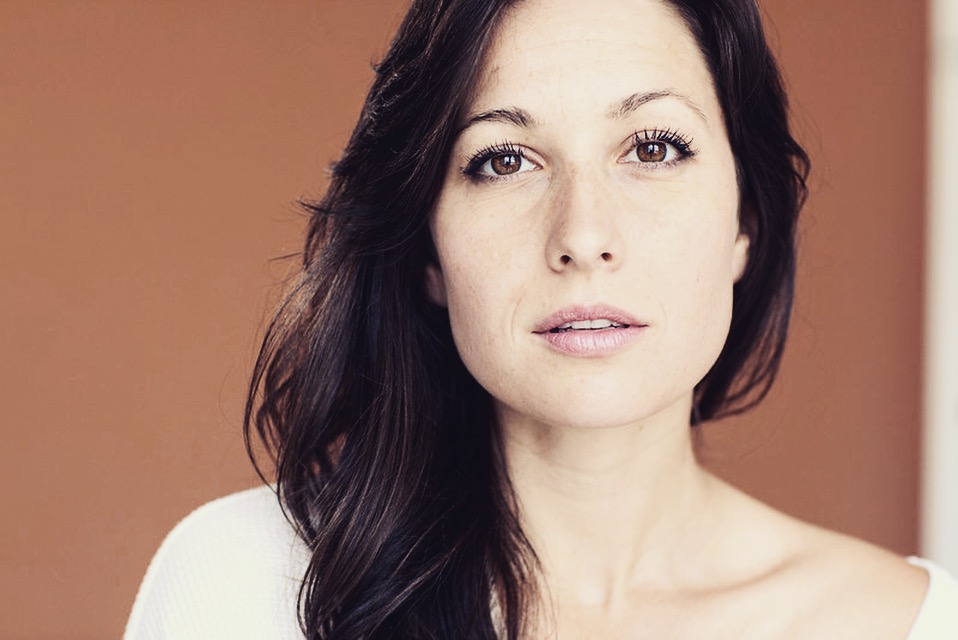 Kiley Hazelton, Soprano
Kiley Hazelton is a freelance singer and voice teacher based in Los Angeles. Kiley's operatic performance credits include: Oberto in Alcina (USC Thornton Opera), The Innkeeper's Wife in The Cunning Little Vixen (Miami Music Festival), Kate Pinkerton in Madama Butterfly (Fargo-Moorhead Opera Company, cover), Suor Genovieffa in Suor Angelica (Fargo-Moorhead Opera Company, cover), Adele in Die Fledermaus (SPA Opera Company). As an early music singer, Kiley was a member and soloist with the USC Thornton Baroque Sinfonia and is currently on roster with Los Angeles Camerata. Kiley is an auxiliary soprano member of the Los Angeles Master Chorale.
Kiley graduated with honors from Concordia College (bachelor of music in vocal performance) and USC-Thornton School of Music (master of music in vocal arts and opera). At USC Kiley worked as a student voice instructor for undergraduate students and underwent extensive training in voice pedagogy. She is a member of the music honors society, Pi Kappa Lambda, and is a graduate of the National Center of Voice and Speech's Summer Vocology Institute. Kiley studies with Lynn Helding.
Evan Hesketh, Violin/Viola
Principal violist of the Bakersfield Symphony Orchestra, Evan Hesketh performs throughout California with ensembles including the New West Symphony and Fresno Philharmonic (guest principal violist), as well as the period instrument ensembles Musica Angelica, Los Angeles Baroque, and Ensemble Bizarria with whom he performed in a concert presented by the San Francisco Early Music Society. Originally from Victoria, Canada, Evan has been a guest artist at the Canadian Viola Society Festival, and this summer will return to the west coast of British Columbia as a guest artist at the Pender Harbour Chamber Music Festival. In Canada, he frequently performed in the Victoria Symphony, Galiano Ensemble, and Vancouver Island Symphony.
Evan studied violin and viola at the University of Victoria with Ann Elliott-Goldschmid and Joanna Hood and obtained a masters degree in viola performance at the Cleveland Institute of Music, where he was a student of Robert Vernon and Jeffrey Irvine. While in Cleveland, Evan was a member of the Ariadne String Quartet, with whom he won prizes at both the Coleman and Fischoff chamber music competitions. Evan returned to the University of Victoria to complete a second masters degree in orchestral conducting, and served as assistant conductor of the University Orchestra as well as the Sonic Lab New Music Ensemble. Notable master classes and workshops include the Tafelmusik summer and winter workshops (Toronto, Canada), Banff Centre for the Arts (Banff, Canada), and the conducting course at the International Bartók Seminar and Festival (Hungary). Evan has had the privilege of learning from such artists as Pinchas Zukerman, Paul Katz, James Dunham, and Atar Arad.
Andrew Justice, Viola
Andrew Justice, viola, holds degrees from Oregon State University, the University of Oregon, and Syracuse University. He has performed with New York State Baroque, Tempesta di Mare Baroque Orchestra, Dallas Bach Society, Orchestra of New Spain, La Follia Austin Baroque, and the Denton Bach Players (of which he was founding artistic director). When not performing, Mr. Justice is an academic music librarian who has worked at Cornell University and the University of North Texas: he is currently the Head of the Music Library at the University of Southern California.
Joo Lee, Violin
Dr. Joo Lee, violinist, earned a Doctorate in Musical Arts from the University of Southern California. She completed her undergraduate studies at the Manhattan School of Music and the University of California, Los Angeles. Her specialization is both contemporary and historical performance, including Medieval, Renaissance, and Baroque instruments. As a soloist, Ms. Lee has performed throughout the United States and worldwide, including Korea, Austria, Hungary, and Slovakia. She performs with Musica Angelica, the Horizon Chamber Ensemble, Long Beach Camerata, San Diego Baroque Soloist, San Diego Master Chorale, the HOPE Orchestra, the Corona Symphony Orchestra, the USC Thornton Baroque Sinfonia, and the CGU Collegium Musicum.

Ms. Lee was selected for the 2009 Classical Music Series at the Palos Verdes Library District. She was a winner at the Beverly Hills National Auditions, the Berkeley Festival and Exposition, as well as at the Boston Early Music Festival. She received full scholarships from the Madison Early Music Festival and the International Baroque Institute where she studied with some of the most prominent musicians and mentors. She was invited to play at Bach in the Subways in 2016-2017. Ms. Lee teaches all aspect of music, including modern and baroque violin techniques, at colleges and K-12 schools throughout Southern California. She is a food pantry volunteer, an avid snowboarder, and a fan of Yoga.
David Morales, Tenor
David Morales, tenor, is an active ensemble performer throughout Southern California and is currently singing with groups such as Tonality, Pacific Chorale, and the Seraphim. This past spring, he participated in Whittier's 81st Bach Festival where he not only sang along side the Whittier Festival Singers, but also served as the tenor soloist for Bach Cantatas 182 and 61. He is currently the music director at Casa de Oracion church where he leads the contemporary worship team in addition to being a soloist and section leader with the chancel choir at Bay Shore church. When he is not performing, he can be found teaching at Sunset studio where he teaches piano and voice to various age levels. He holds a B.M. in Vocal Performance and Music Education from Bob Cole Conservatory of Music at California State University, Long Beach. Through his undergraduate career he has had the opportunity to perform roles in operas, musicals, and tour with the collegiate award-winning Chamber Choir. Discovering his passion for early music, David has been accepted to the University of Southern California's Thornton School of Music, starting next fall, to earn a Master's in Early Music Performance.
Joel Nesvadba, Baritone
Baritone, Joel Nesvadba (pronounced "nes-VAHD-ba"), is a passionate performer of early music, especially that of the Medieval and Renaissance eras. He has toured both nationally and internationally, singing with The Boston Camerata, The Broken Consort, Bach Collegium San Diego, and The Texas Early Music Project. He has performed at the San Francisco Early Music Society's Berkeley Festival and Exhibition, the Amherst Early Music Festival, and the Boston Early Music Festival with Early Music America's Young Performers Festival Ensemble. Joel is also active in contemporary popular music. He worked with electronic artist and DJ, Moby, on his recent record, These Systems are Failing, singing background vocals with The Void Pacific Choir. He is currently completing a Doctorate of Musical Arts in Early Music Performance at the University of Southern California's Thornton School of Music.
Cameron O'Connor, Historical Plucked Strings
Cameron O'Connor, whose playing has been described as "stunning and emotive" (Eugene Register-Guard), enjoys a diverse career in solo, chamber, contemporary, and popular music. Recent highlights include solo and duo recitals throughout Japan; chamber music and opera appearances with musicians of the Oregon Symphony and Eugene Opera; as a chamber music soloist at the New World Symphony in Miami (for which the South Florida Classical Review noted that he was "especially effective in the quick and diabolical figures"); appearing as a guest artist and performing duos with Sharon Isbin at the Aspen Music Festival and School; performances with LA Opera singers in the premiere of Neely Bruce's "Circular 14: The Apotheosis of Aristides"; performing with Michael Tilson Thomas and the New World Symphony; and appearing under the baton of Chinese composer Tan Dun in his Eastern-tinged Concerto for Six, for which the New York Times reviewed that "O'Connor fluttered on his guitar strings in a manner reminiscent of a pipa player's technique." Additionally, O'Connor is a prizewinner in ten international competitions, including the Tokyo and Frances Walton. His performances have been featured in films, from James Franco's Don Quixote to Some Kind of Spark (a documentary made on The Juilliard School's Music Advancement Program) to Scott Tennant's instructional classic Pumping Nylon, and on radio broadcasts such as KPFK's Global Village, KingFM's Northwest Live!, Portland All-Classical, and American Public Media's Performance Today. His articles and music are published by LACG Editions. O'Connor also performs regularly in musical theatre productions on electric guitar, banjo, and mandolin, and now serves on the faculty of Oregon State University. O'Connor was a full scholarship recipient at CSU Northridge, where he studied guitar with Ron Borczon and lute with Ron Purcell; the Juilliard School in New York City, where he studied with Sharon Isbin; and at the USC Thornton School of Music under William Kanengiser. Upon completion of that degree, the Thornton School designated him as Outstanding Doctoral Graduate. www.cameronoconnor.com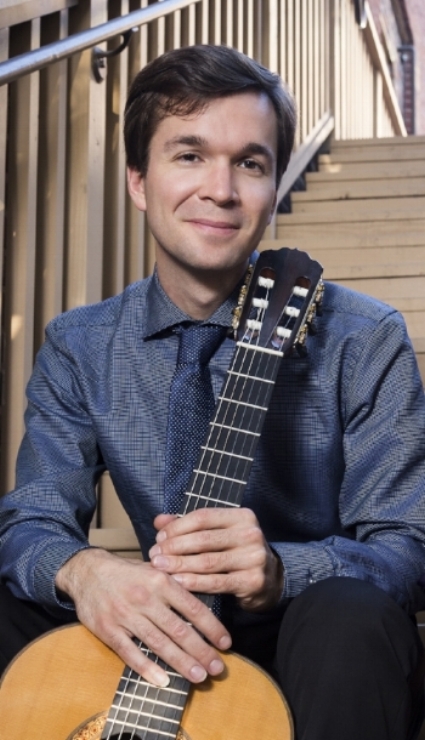 Arthur Omura, Historical Keyboard
Arthur Omura is a specialist in historical keyboard instruments based in the San Francisco Bay Area. He studied organ repertoire of the Baroque under Charles Rus in San Francisco, modern technique under Dr. Ladd Thomas at the University of Southern California, and harpsichord repertoire under Dr. Lucinda Carver at USC. He has performed at the Boston and Berkeley Early Music festivals and given numerous performances in Los Angeles and the Bay Area. Omura keeps an active performance schedule as an organist and harpsichord player. He has worked with MicroFest, wildUp, iPalpiti, Les Surprises Baroques, Musica Angelica, and the American Bach Soloists. Omura can be heard on several recordings, most recently on "Kontrapunktus", a collection of new music by composer Mark Moya written in a Baroque idiom. His interest in instrument making led him to work with harpsichord builder Curtis Berak, whom he has assisted in restoring several instruments, and with organ builder Manuel Rosales. Omura has a Master's Degree from the University of Southern California.
Kate Outterbridge, Violin
Musician and educator Kate Outterbridge works to meaningfully challenge the status quo in the service of engaging and uniting people through the performing arts. A dynamic violinist, fierce advocate of contemporary music and promoter of responsible and thorough music education in the city of Los Angeles and beyond, Kate performs at the forefront of today's music scene.
Kate has appeared as violinist with the LA-based modern music collective Wild Up in the 12 hours performance art-piece "Bliss," by Ragnar Kjartansson, at the Orpheum Theater with acclaimed indie-rock band The National, and in a premiere by Juliana Barwick at the LA Phils "Noon to Midnight" new music marathon. Kate is a founding member of "The Furies," a feminist duo that promotes the sharing of stories and experiences of those traditionally underrepresented in the classical music canon. Together they address issues surrounding female empowerment through immersive live performances and transformative educational programming. This year they joined mentors and friends Eighth Blackbird at the Great Lakes Chamber Music Festival where they performed works by Olga Neuwirth, Cassie Veneglia, Annika Socolofsky, Gemma Peacocke, as well as their own arrangements of songs by Bjork and Jocy de Oliveira. This season they are working with composer Nina Shekhar to create a new performance piece themed on menstruation, shame, and loss of innocence.

Kate received her Masters of Music and Masters of Chamber Music at the University of Michigan where she studied with Aaron Berofsky in 2015, and her Bachelors of Music from Boston University in 2013, where she studied with Bayla Keyes. She has participated in residencies at Avaloch Farm Music Institute, Bang on a Can Summer Festival, and Resonant Bodies Festival at Banff in Alberta, Canada. While not playing her violin, Kate enjoys traveling to new places, eating dessert first, and perfecting her favorite yoga pose "shavasana."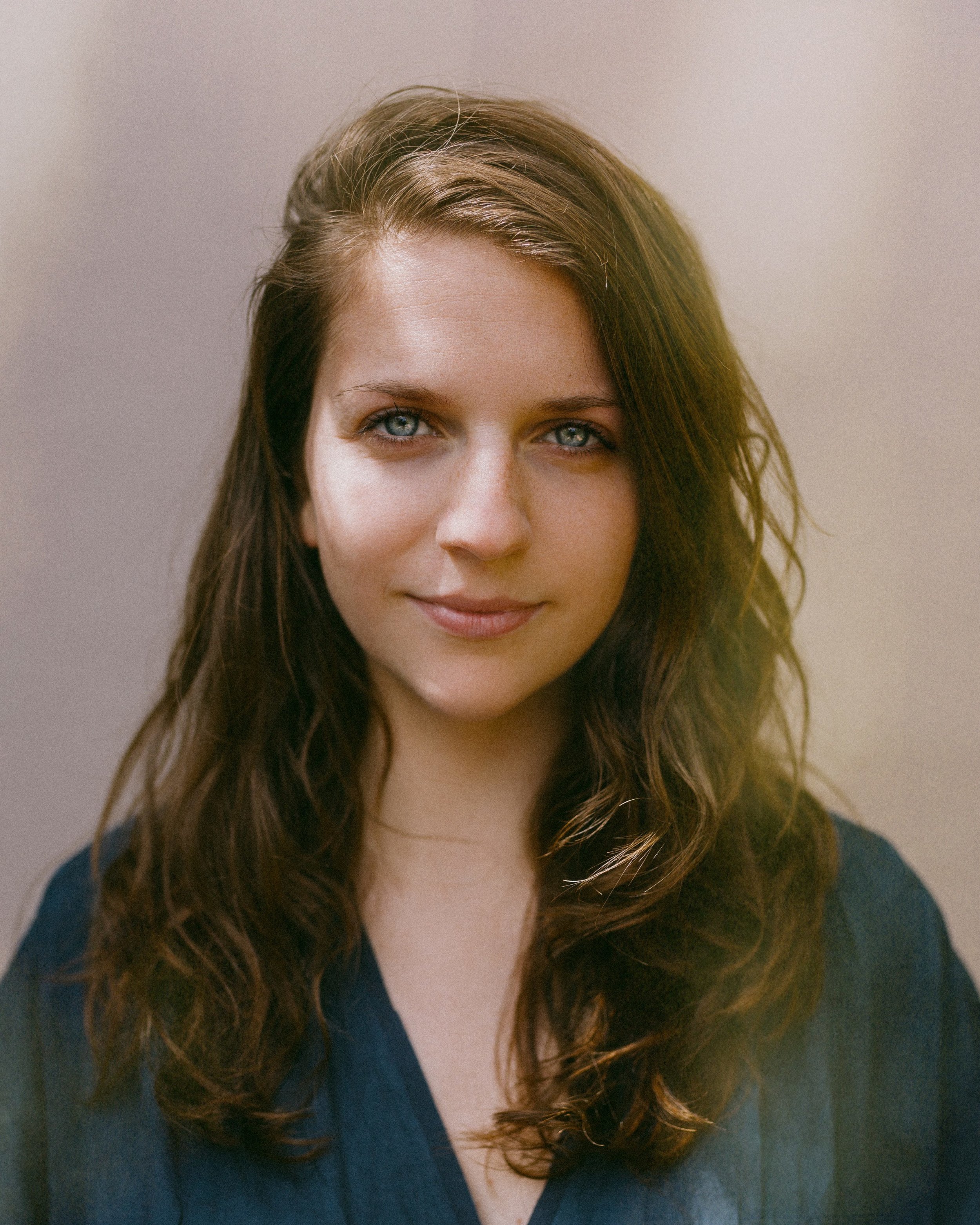 Ariel Pisturino, Soprano
The Los Angeles Times hailed soprano Ariel Pisturino as "an impressive young discovery," after seeing her professional debut performance as Nancy T'ang in Long Beach Opera's production of Nixon in China. An enthusiastic advocate of contemporary works and collaborations with composers, Ariel performed the role of Lover in The Industry's nationally-acclaimed production of HOPSCOTCH and created the role of Laurie in Mark Abel's premiere opera Home is a Harbor, released on Delos Records. She collaborated with Abel once before on his song cycle Five Rilke Songs on the album Terrain of the Heart, also for Delos Records. Most recently, Ariel created the role of Rosina Brandram in a newly written Gilbert and Sullivan review, Hail Poetry, with Opera a la Carte. Most recently, she premiered a new song cycle, Dewdrops, by long time friend, Alex Miller.
Propelled by her interest in promoting new works, Ariel co-founded the performance troupe Chamber Opera Players of LA and the new music summer concert series unSUNg, focusing on new and unknown vocal music. Highlights of her work with Chamber Opera Singers of LA include her commission and premiere of the opera The Last Silent Voice by George N. Gianopoulos, and a performance of Ned Rorem's Three Sisters who are not Sisters. Other contemporary performance highlights include her performances with Long Beach Opera as Witch 1 in Bloch's Macbeth, the premiere of an electronic opera, The Master and Margarita by Russian composer, Gamma Skupinsky and the premiere of the oratorio Circular 14: The Apotheosis of Aristides by Neely Bruce in remembrance of Aristides de Sousa Mendes, who saved thousands during the Holocaust.
Ms. Pisturino not only performs new works but also lends her creamy legato to traditional roles such as Donna Elvira, Fiordiligi, Micaëla, and Second Lady. She has also been heard as the soprano soloist in the Brahms Requiem, Fauré Requiem, Mozart's Mass in C Minor and Requiem, and Rutter Gloria.
An avid language student, Ariel is a dedicated Italian student and attended the Russian Opera Workshop to study the Russian language and perform the role of Tamara in Rubenstein's opera, The Demon.
Ariel holds a Masters degree from the University of Southern California, Thornton School of Music, a Bachelors degree in Music from Northern Arizona University, and is an OperaWorks alumna. Born in San Francisco but a native of Kingman, Arizona, she now resides with her bass-baritone boyfriend and three kitties in sunny Los Angeles.
Rachelle Romero, Soprano
Rachelle Romero, soprano, is pursuing a DMA in Early Music Performance at USC's Thornton School of Music, where she studies with Jennifer Ellis Kampani and serves as the program's Teaching Assistant. A native Californian originally from the Central Coast, she holds a BM in Vocal Performance from Azusa Pacific University and a MA in Early Music from USC. In addition to L.A. Camerata, Rachelle performs regularly as a vocalist with the Thornton Baroque Sinfonia and the USC Collegium Workshop Ensemble under Adam Knight Gilbert and Rotem Gilbert, as well as Los Angeles-based chamber choir the Sterling Ensemble under director Michelle Jensen. She has also performed with KUSC at LACMA Sundays Live, the Boston Camerata, and the Long Beach Symphony Orchestra. Her research interests include women's studies in early modern sacred music, seventeenth century English repertory, and vocology.
Theodosia Roussos, Soprano & Composer
Theodosia enjoys an active career as a Soprano, Oboe/English Horn player, and Composer internationally. She has played with orchestras including the Los Angeles Philharmonic, Boston Philharmonic, and studio orchestras at Warner Brothers Studios, and Sony, among others. She recently recorded oboe, English horn and composed for Brad Pitt's film production "The Last Black Man in San Francisco" with composer Emile Mosseri, and vocals for Miranda July/Plan B's film "Kajillionaire." She performs frequently at venues including Hollywood Bowl, Walt Disney Concert Hall, and The Forum. Theodosia has enjoyed performing under the baton of Placido Domingo, James Conlon, Carl St. Clair, and Johh Harbison. Theodosia starred as Maria in West Side Story with USC in April 2018, and again at Songfest with conductor Michael Barrett and Jamie Bernstein narrating. Theodosia made her solo vocal debut in 2015 with the Phoenix Symphony singing contemporary Greek songs, and was a featured soloist of the 2017 European Union Cultural Capital in Pafos. This season's engagements include roles in The Industry's new opera Sweet Land, and a premiere with Four Larks opera productions in May. This season Theodosia will also be announcing commissions for her opera Polymnia, as well as a solo cello work for CU Boulder, and Sappho Songs for L.A. Camerata. Theodosia's passion for contemporary music has lead to premiere performances at REDCAT, Banff Center for Creativity, Bang on a Can Festival, soundSCAPE, and Songfest collaborations with Jake Heggie and Libby Larsen. Theodosia has collaborated with Claire Chase of ICE Ensemble, Steve Schick, Mark Stewart, Bang on a Can All-Stars, David Lang, Julia Wolfe, John Harbison, John Luther Adams, George Lewis, among many more. In 2016, Theodosia performed a concert tour that raised $26,000 for Greek non-profits during the economic crisis. Theodosia holds degrees from Oberlin Conservatory, UCLA, and USC. Theodosia has given guest lectures at all of her alma maters, in addition to teaching privately in Los Angeles.
Ashley Salinas, Violin/ Viola
Ashley Salinas received her DMA in viola performance through the University of North Texas. She earned MM from UNT (2011) and BM from Sam Houston State University (2009). Her primary teachers include Susan Dubois, Cynthia Roberts, Paul Leenhouts, and Lisa Burrell.
While living in North Texas, Dr. Salinas performed frequently with regional symphony and theater orchestras. In addition to modern viola engagements, she also participated regularly with various Baroque ensembles including Dallas Bach Society, Denton Bach Society Players, La Novella Baroque, La Follia (Austin), and the Orchestra of New Spain. Through her Baroque experience, Ms. Salinas has participated in the Victoria Bach Festival, Boston Early Music Festival, Cervantino Festival of Mexico, and Siglo d'Oro Festival in El Paso, Texas.
Dr. Salinas has participated in various summer chamber music festivals including Green Mountain Chamber Music Festival, Bowdoin International Music Festival, Apple Hill Center for Chamber Music, Marian Anderson String Quartet's Chamber Music Institute, and Performing Arts Institute of Wyoming Seminary. During her undergraduate studies, her string quartet was selected to perform a concert tour in China and Mexico and she also featured as a soloist with the SHSU Chamber Orchestra and Intersection Contemporary Music Ensemble in 2008.
From 2006-2009, she served as Coordinator/Conductor of the Huntsville Youth Orchestra where she assisted in the expansion of the program to three orchestras and established a solo and chamber music component for advanced students. Dr. Salinas was awarded a Teaching Fellowship teaching undergraduate string classes at UNT and also maintained a private studio in the Dallas area until moving to Los Angeles in May 2016.
Sheila Shahbazi, Soprano
Sheila Shahbazi is a Los Angeles-based soprano specializing in the Baroque repertoire. She earned her Bachelor's degrees in Vocal Performance and German from University of Redlands, and a Master of Music in Vocal Performance from California State University Fullerton. She has performed such roles as Susanna in Le nozze di Figaro, Second Lady and First Spirit in Die Zauberflöte, Genevieve in Suor Angelica, Filia in Carissimi's Jephte, Amore in Orfeo ed Euridice, Second Witch in Dido and Aeneas, Jupiter in Sebastián Durón's Salir el amor del mundo, and most recently Cupid and Shepherdess in John Blow's Venus and Adonis. She is a member of Seraphim Vocal Ensemble, and has also performed with Jouyssance Early Music Ensemble, LA Camerata, and LA Baroque. Sheila has performed scenes of Monteverdi operas at the Queens College Baroque Opera Workshop, and French Baroque Cantatas at Amherst Early Music Festival Vocal Soloists program. When she is not singing, Sheila is a voice and piano teacher at her home studio in Sherman Oaks.
Marco Teruel, Historical Plucked Strings
Marco Teruel, historical guitar, has been building a versatile musical career as a performer and scholar. As a performer, he has appeared both as a soloist and as an ensemble player in Brazil and the United States, playing repertoire from a variety periods, Baroque, Classical, and modern. He has also been an arranger of Brazilian popular songs. Collaborations include: Ensemble Derivasons (Brazil), Nuevas Emisiones Sonoras (Argentina), singer Hevelyn Costa, cellist Pedro Huff. Marco is also a member of the USC Classical Guitar Ensemble and the USC Thornton Baroque Sinfonia.
Mr. Teruel has devoted his scholarship to studying identity and stereotypes in Brazilian guitar music, developing a research that intersects musicology, performance, and cultural society. He seeks not only to develop his own interpretations of this repertoire, but also to enhance audiences' concert experience. As Teaching Assistant at the Federal University of Minas Gerais (UFMG) School of Music, he also helped develop one of the first long-distance courses offered to undergraduate music majors.
Marco holds both a Bachelor of Music and Master of Fine Arts from the UFMG School of Music, and a Master of Music from the USC Thornton School of Music, where he has remained to pursue his Doctor of Musical Arts degree.
Argenta Walther, Mezzo-Soprano
Argenta Walther, mezzo-soprano, is a dedicated singer of music from the sacred medieval to the modern experimental, living and working in Los Angeles. She performs on a regular basis at some of the city's best-loved venues, including the blue whale, REDCAT, Automata, Saint John's Cathedral and the Museum of Jurassic Technology. Argenta is a frequent guest artist with both new, jazz, traditional classical and early music groups including Bach Collegium San Diego, People Inside Electronics, The Alexander Noice Sextet and Southland Ensemble. She is a founder of the contemporary vocal group Accordant Commons, and is one of the directing members of Ensemble Vocatrix, a group dedicated to the music of Hildegard von Bingen. Argenta is a student of somatic movement and expression and integrates this embodied approach with her work as a music educator and performing artist.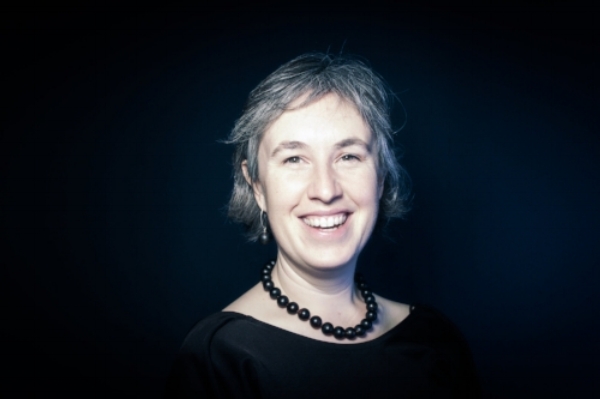 Erin Young, Historical Plucked Instruments
Erin Young is a classical guitarist based in Los Angeles. She received both her Bachelor and Master of Music degrees in Classical Guitar Performance at the University of Southern California's Thornton School of Music where she studied with Scott Tennant, Brian Head, and Jason Yoshida. She has performed in masterclasses for Pepe Romero, Dimitri Illarionov, Álvaro Pierri, SoloDuo, Roland Dyens, Gaëlle Solal, and The Kupinski Duo among others.
Erin has a passion for early music and was an active member of the USC Baroque Sinfonia, a period-instrument ensemble specializing in music from the seventeenth- through mid-eighteenth century. She performed with the USC Collegium Workshop in the Early Music America's 8th annual Young Performers Festival in Bloomington Indiana. She plays frequently with the Delirium Musicum ensemble, and recently had her debut concert with the ensemble Ciaramella at the Los Angeles County Museum of Art (LACMA).
Erin is actively involved with the Guitar Foundation of America, where she works as an instructor for the annual GFA Guitar Summit. In addition to pursuing a performance career, Erin works in online music education as Guitar Operations Manager for tonebase.co.